The fundamental values of the company
Technology

Innovative technologies and solutions

The technological advancement of our devices, such as heat pumps, puts us ahead of where others are just following.
Quality

Solid construction

In our solutions, we do not compromise. The safety of stable and efficient heating for your home or business is our top priority.
Design

Impressive design solutions

When designing our devices, we take into consideration that their aesthetics should be friendly and universal, as they should complement the appearance of your home. We don't want you to hide them, we prefer that you showcase them.
Our mission
THERMATEC – a brand dedicated to delivering technological, clean, and affordable warmth in your home or business.
Our primary goal is customer satisfaction, which is why we introduce devices made from components sourced from reputable global manufacturers and materials that ensure long-lasting and hassle-free service. Since the beginning of our company's operations, we have placed great emphasis on the appearance of our products.
We believe that devices such as heat pumps, hydraulic cabinet assemblies, or even domestic hot water storage tanks should be elements of good design. In response to these expectations, our devices look great against the backdrop of our customers' dream homes and offices.
We pay great attention to usability, quality of workmanship, and durability of our products, which is why we deliver devices designed for years of trouble-free and efficient operation.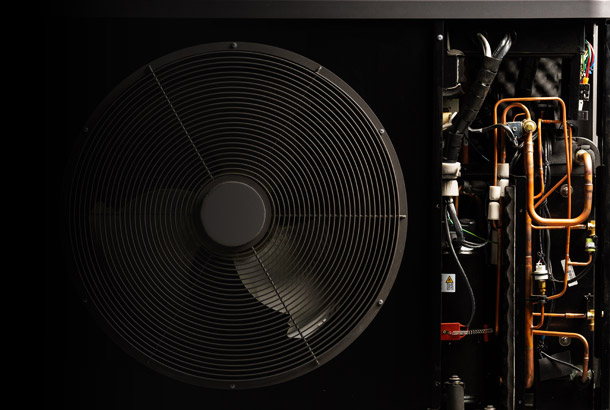 We cooperate with international and the best Polish partners providing us with components at the highest global level: HIGHLY / HITACHI, GRUNDFOS, SHIMGEE, SWEP, PANASONIC, DANFOSS, AFORE, GEBERIT
We use the highest quality materials such as: aluminum, duplex stainless steel, and plastics like ASA. This directly guarantees safety, the highest quality, and satisfaction for anyone deciding to cooperate with the THERMATEC brand.