THERMATEC Products - heat pumps, hydraulic cabinets, DHW and buffer tanks
Hydraulic Cabinet

The THERMATEC hydraulic cabinet is a complete and universal solution that replaces most boiler rooms and can be used for any monoblock-type heat pump.

Hydraulic Cabinet
Compact dimensions
The compact dimensions of the hydraulic cabinet have been designed to fit into any even non-standard space. The maximum height of 171 cm allows for placement of the unit in even very low rooms, and the width and depth of the module, at 69 cm, allows the cabinet to be brought into boiler rooms with door widths from 70 cm.
Mobility and easy installation
The weight of the Thermatec hydraulic cabinet has been designed with mobility in mind. The weight of one module is max. 110 kg, and the built-in convenient handles allow for unit placement without the use of specialized lifts.
High durability
We have developed the Thermatec cabinet with consideration for potentially adverse conditions in boiler rooms, such as high humidity. The basic structure is made of aluminum profiles, and the housing is made of composite panels with high strength and corrosion resistance.
Smart Touch display
The intelligent Smart Touch touchscreen controller allows you to have real-time monitoring and intuitive adjustment of the operating parameters of your heat pump.

The high-quality and high-resolution 5-inch display makes it very easy to control the settings, and the display itself looks extremely impressive.
Advantages

Main advantages of our devices:

Advantages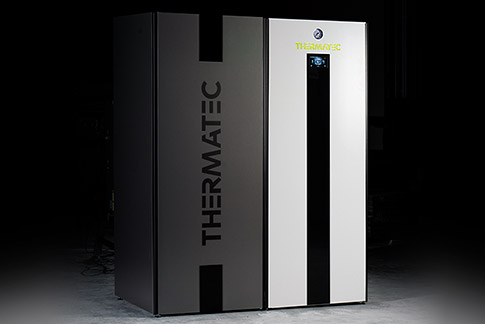 Dual-module design with a unique design available in two color options: anthracite and white.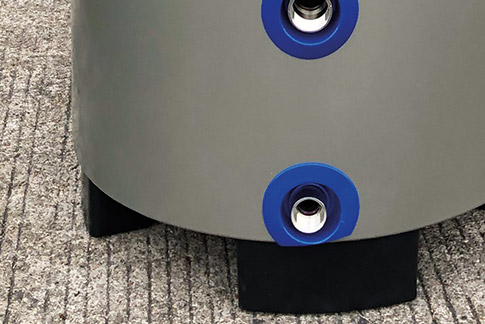 Buffer tank of 90/100 liters and domestic hot water tank of 300 liters made of high-quality Duplex stainless steel is a standard component of the THERMATEC hydraulic cabinet.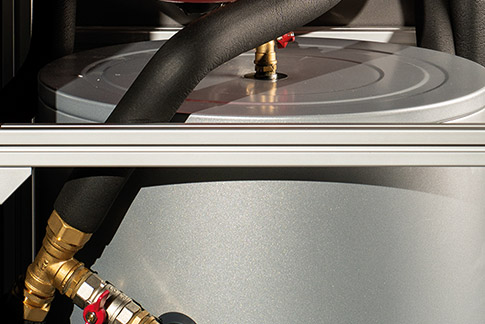 The domestic hot water tank is equipped with an additional 3 kW heater that can be manually operated independently of the heat pump's operation.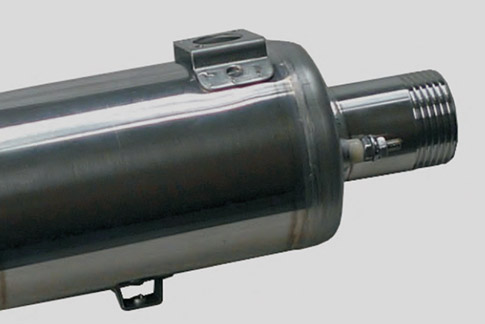 Additionally, the built-in 3 kW flow heater in the hydraulic cabinet serves as a power reserve in case of extremely low ambient temperatures.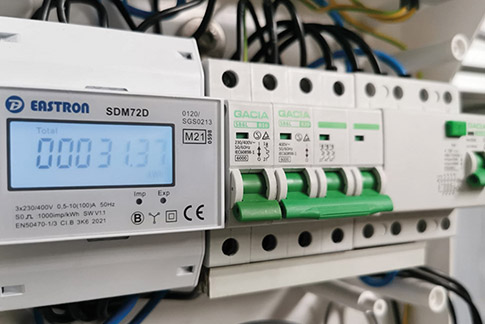 The built-in electricity meter allows for better control of energy consumption by the heat pump.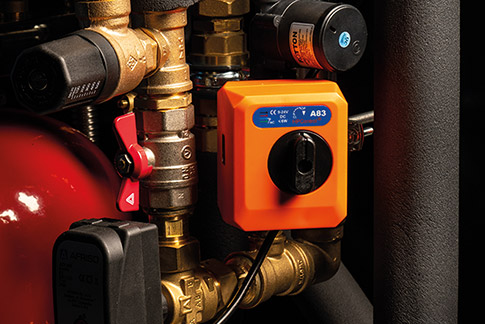 The unit is equipped with an antifreeze system that is activated in case of a power failure, dedicated to monoblock heat pumps.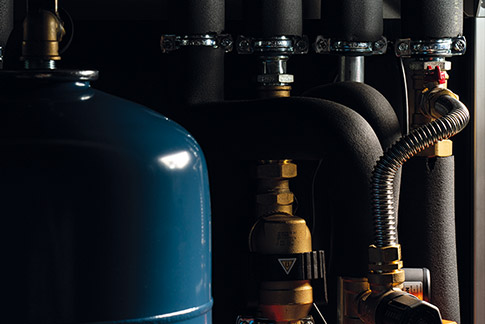 The hydraulic solutions are based on components made of stainless steel and brass.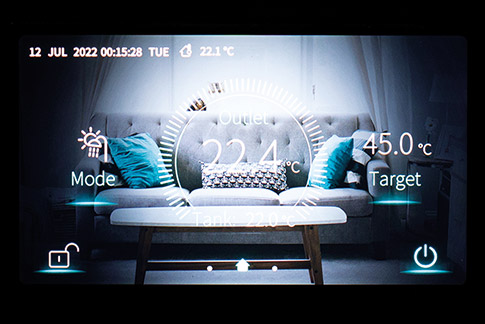 The built-in touch-sensitive, color display (control module) with high resolution allows for intuitive management of the heat pump operation.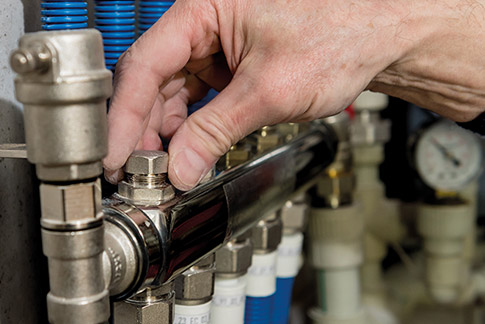 Thanks to the use of our hydraulic cabinet, the installation time and the presence of installation teams at the customer's site are significantly reduced.